Entrepreneurship can be an overwhelming experience. Looking to others for inspiration has helped me to keep going forward in my business.
This area offers resources and programs for starting an online business as well as scaling your private practice.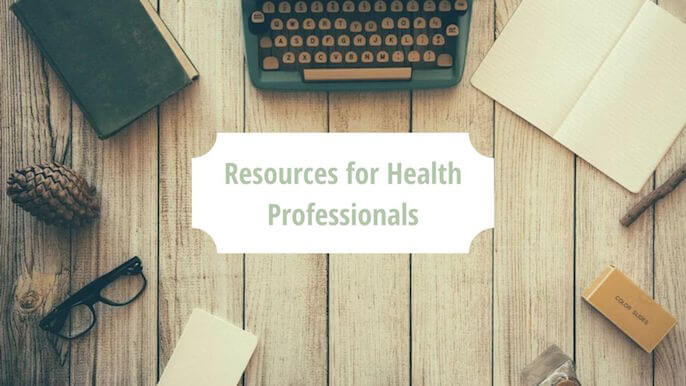 Read on for the best resources to help you excel in your profession or build your own thriving nutrition practice!
Some of these links are affiliate links, which means when you sign up or purchase from these links we may receive a small commission at no extra cost to you. JK Nutrition Consulting is also a participant in the Amazon Services LLC Associates Program, an affiliate advertising program designed to provide a means for sites to earn advertising fees by advertising and linking to Amazon.com. Learn more in our disclosure statement.
Starting Your Business
Setting Up an LLC or Corp
Even if you start a business part-time you want to set up LLC or Corporation. If you're looking for an easy way to set up shop here are some companies that can walk you through the process:
Set Up an EIN
After you set up your corporation you will need to let the government know you have a business. This will be done by setting up an Employee Identification Number or EIN. This is a special number given to employees of business so the government knows how to tax you.
You can find the steps on how to set up an EIN on the IRS website.
Liability Insurance
Liability insurance is a must if you are seeing clients. Even if you have a website you should have insurance. One company that I found has competitive rates is Mercer.
If you're interested in learning more about blogging insurance check out this post put together by dietitian Chrissy Carroll.
Hire A Lawyer If Needed
When in doubt about your legal stuff look to counsel for the best insight. I have a colleague who can set you up with this. Her business is called Vertical99 and you can learn more about it here.
---
Launching Your Website
If you have a business then you need to have a website! Here are tips on how to get your website going!
Pick a Domain Name
Before you set up a website you need to come up with a domain name. This can be bought from companies like:
Find A Hosting Provider
Website hosting is needed for your website to be seen online. There are several types of hosting providers. If you are just starting out you can look to use shared hosting or managed WordPress hosting.
The following companies are good picks for newbies who want shared hosting
Alternatively, if you want a host that will grow with you check out these companies:
Pick A Website Theme
Having a lightweight and fast theme is optimal. That is why I recommend using the Astra* theme. They offer a free option but you get more bells and whistles with the pro option. Their lifetime plan is also great and inexpensive.
I also incorporate the page builder Elementor* just on my home page. This keeps the speed fast but allows for a special design.
The combination of Studiopress* and the Feast Theme plugin have also been recommended to build a food blog.
*This is my affiliate link, this means that I will earn a percentage of any sales, at no extra cost to you. Learn more in our disclosure statement.
---
Running Your Website
Speed Up Your Website
The WProcket plugin* is a must-have for running a website. It helps load the pages of your WordPress website faster. This means a better experience for readers. It will also help you look good in the eyes of Google and other search engines. This can help drive more traffic and potential clients/sales.
Compress Photos to Save Space
Photos take up a lot of space on your website. Be sure to compress them. You can do this manually with the website TinyPNG.com before uploading. Alternatively, if you need to compress a bunch of photos at once or photos already on your site you can use the plugin Imagify*.
Keep Your Site Secure
Keeping your site safe from hackers is important. Wordfence and WPS Hide Login are two plugins to protect your site. Wordfence stops malicious traffic and will scan for malware. WPS Hide Login plugin will give you the option to create another page for your site login to prevent break-ins.
RELATED: LEARN MORE ABOUT HOW WORDFENCE CAN HELP SPEED UP YOUR SITE
Monitor Your Web Traffic
You want to keep track of the daily website visitors. You can learn how people are finding your site with Google Analytics.
When you add a Google tag to your website you can track all your visitors.
Back-Up Your Site Content
When it comes to websites anything can happen. That also means losing all your content.
Be sure to back up your data. You can do that with the WordPress plugin UpdraftPlus.
Imark Interactive
Having a technical issue with your website you just can't seem to figure out?
Imark Interactive offers one-time support or ongoing plant to WordPress site owners with any technical issues.
*This is my affiliate link, this means that I will earn a percentage of any sales, at no extra cost to you. Learn more in our disclosure statement.
---
Resources for Starting a Food Blog
Do you love recipe development and photography but don't know where to start? Check out these resources. There is also a list of recommended gadgets that I've found to make food blogging a breeze.
Food Blogger Pro Membership
In my opinion, Food Blogger Pro* is all you need to learn how to start a food blog. Their annual membership gives you the ins and outs of how to start a food blog from the ground up.
You can sign up for just 3 months at a time for just $99.
Culinary Nutrition Studio
If you're looking to amp up your culinary skills and get some continuing education credits. I recommend checking out the Culinary Nutrition Studio*. This is an online program developed by chef RDs Abbie Gellman and Julie Harrington.
They offer basic and advanced courses with CEUs!
WP Recipe Plugin
If you run a food blog you need to have a recipe card on your website. It gives your site a better chance of ranking on search engines.
The best recipe card plugin for your food blog is the WP Recipe Maker Plugin*. Get it for just $49 a year!
Food Blogging Resources
Below you will find various resources that are helpful in creating a food blog. They include photography, lighting, and other blogging accessories.
Photography
You will need something to hold your camera or iPhone to take overhead photos. I have been using this overhead mount* and love it.
Lighting
I try to use natural light when possible but my house tends to run dark so I need to rely on artificial lighting. I have found these adjustable lights* to be helpful. I have four of them.
Video and Editing Software
Once you have your photos and videos you will need to edit them. Here is a list of editing software that might be helpful
Food Blogging Accessories
Backdrops and boards create an elegant visual. This six-piece two-sided backdrop* gives you 12 different backgrounds to use for taking photos. If you need a more sturdy background this two-piece board* stands on its own without any need for clips or rods.
If you cannot get your camera and light set up on your actual stove you can use a separate plug-in burner like this Cuisinart cast iron* one.
You may also need extra storage with all the photos and videos you are taking. You can put them on an external hard drive*.
*This is my affiliate link, this means that I will earn a percentage of any sales, at no extra cost to you. Learn more in our disclosure statement.
---
Marketing for Your Website and Business
Search Engine Optimization
Search Engine Optimization or SEO is a free marketing tactic that revolves around writing about content that people are searching for on Google.
The way to know what keywords are being searched is by using a keyword tool. Two great tools are
If you are just starting out Keysearch is a great affordable tool. SEMRush is a higher-priced tool due to its additional features. Both offer FREE trials.
Use the code KSDISC to get 20% off Keysearche's monthly membership.
Social Media Resources
Social Media can feel like a never-ending cycle of content production. However, there are resources that can make it easier to deal with. These include
Graphic design websites
Stock photography websites
Social media schedulers
Canva* is a website you can use to create social media, email, and any other marketing materials you may want to make. They offer 3 options:
A free version
Pro monthly subscription $12.99
Pro Annual subscription $119.40 ($9.99 per month)
I recommend getting the annual subscription since there are limitations on what you can do with the free version.
Stock photography photos can be helpful in making marketing materials. In addition to Canva*, two websites that offer free photos are Unsplash and Pixabay.
Social media schedulers can save you time and stress from constantly posting on social media. Here are a few to try:
Linktr.ee and Campsite.bio are also great ways to include more than one link on your Instagram account.
Email Marketing
If you have a business you should create an email list if you do not have one already. Email is one of the best ways to reach customers.
Email marketing can be as simple as a weekly newsletter or more complex and involve a series of email sequences driving consumers to your products and services.
Regardless, if you have a business you need to sign up with an email service provider. A few choices include:
These companies offer free versions however if you are looking to create a complex email sequence you may want to opt for a paid version.
I use Mailchimp* but if you are looking for something that can highly segment your audience you may want to go with Convertkit.
Another exciting thing you can do with email marketing is giveaways. Who doesn't love free stuff?!
With KingSumo you can give a prize away in exchange for an email address.
And if you need to figure out a way to connect your email signups to another platform like say, social media platforms Zapier can help you do it.
*This is my affiliate link, this means that I will earn a percentage of any sales, at no extra cost to you. Learn more in our disclosure statement.
---
Nutrition Business Courses with Continuing Education Credits
The RD Entrepreneur Symposium
Offered only 2x a year, The RD Entrepreneur Symposium* is a massive, multi-expert platform that brings together all the moving parts of running and building a nutrition business.
This is your one-stop destination for all things nutrition business and nutrition entrepreneurship.
WHAT'S BETTER THAN THE ADVICE OF ONE EXPERT?
The advice of MANY.
In this symposium, you will learn from multiple experts that are walking the walk. These nutrition entrepreneurs are running 6 figure businesses and still have a life on the side. They have virtual practices, traditional practices, and completely nontraditional careers. They've got their marketing on auto-pilot, clients on waiting lists, and group programs that practically run themselves.
These are the professionals that are doing it right and they're going to show you exactly how to do it.
Each symposium brings together a unique set of nutrition business experts that show you exactly how they run a successful business. (Plus earn CEUs!)
Freelance Writing for the RD Course & Writing Guide
Freelance writing* is a great way to make money from home.
Let Ana Reisdorf help you with her Freelance Writing for the RD Course*.
Ana has been working full-time as a freelance nutrition writer for over 6 years. It is her passion to help YOU achieve your career goals as an RDN through freelance writing.
Now it's time for a full 6-week course, where you will get step by step guide on how to make freelance nutrition writing your "thing."
This is the most effective way to help you make money with freelance health and nutrition writing.
This program is so helpful and has been a way for me to bring additional income into my business.
Learn how to make income in this full 6-week course. Ana will personally walk you step by step into how to make freelance writing your "thing."
This course* also offers 8.5 CEUS.
The Nutrition School
Want to start your own business, but don't know where to begin? Keri Glassman's The Nutrition School can be a big help in showing you how to start a private practice.
Get access to the celebrity dietitian in her private Facebook group as well as a ton of other great resources!
Are you an RD? The best thing is you can get 12 CEU credits when you complete the program.
Culinary Nutrition Studio
If you're looking to amp up your culinary skills and get some continuing education credits. I recommend checking out the Culinary Nutrition Studio*. This is an online program developed by chef RDs Abbie Gellman and Julie Harrington.
This program can help give your clients more culinary skills, meal planning, and prep.
They offer basic and advanced courses with up to 60 CEU credits.
Breaking the Cultural Code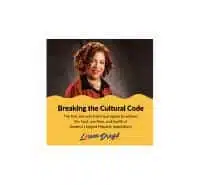 Dietitian and diabetes educator Lorena Drago is a multicultural nutrition education expert who has created a course that shows you how to counsel your Hispanic patients with confidence.
This training is the first and only of its kind to address food, nutrition, and health for the 6 largest Hispanic subgroups in the US.
Learn how to help improve clients' health outcomes. It also offers 15 CEU credits.
*This is my affiliate link, this means that I will earn a percentage of any sales, at no extra cost to you. Learn more in our disclosure statement.
---
Business and Marketing Courses
The Writing Course for Nutrition Professionals
Learn how to write without causing your ideal client's eyes to glaze over.
The Writing Course For Nutrition Professionals* will teach you how to authentically connect with your ideal audience and turn them into raving customers.
Join fellow RDs as you hone the skills to write better blogs, emails, and web copy.
As a student, you have lifetime access to the course, including all new lessons as they're added!
Dietitian Side Hustle Blogging Accelerator Program
The Blogging Accelerator Program* is an accelerated program to launch dietitians into the online space making money through multiple income streams.
Get tips on how to make money with your blog without seeing clients 1:1.
Dietitian Side Hustle Something to Sell Course
Create and sell your first offer. From digital goods to e-books to courses to group programs and even 1:1.
The Something to Sell Course* will teach you how to conduct market research, prepare & promote your offer, then build & deliver your first offer!
The Unconventional RD SEO Made Simple Course
Erica Julson and The Unconventional RD* have been so helpful in building my online business.
The Unconventional RD community is a virtual community for dietitians and nutritionists who want guidance and support in building a successful online business.
The Unconventional RD SEO Made Simple course* offers insight into how to start an online business from scratch.
The SEO Made Simple course* takes you step-by-step on how to create a website that will:
Rank high on Google
Increase in website traffic
Appeal to the needs of your clients
Using the tactics in these courses I've been able to garner 80% of traffic from Google alone!
The best thing about the SEO course is you have access to it for life!
So any changes that happen in the SEO course you will have access to!
Have a question along the way?
Ask Erica in the private Facebook community.
*This is my affiliate link, this means that I will earn a percentage of any sales, at no extra cost to you. Learn more in our disclosure statement.
---
Resources for Creating Online Courses
As a nutrition professional, you may want to create a course for your clients as a way to earn additional income. There are a ton of great options for making online courses.
Since there can be a lot of content you do not want to drain your website resources. Instead, opt to host it on a third-party website. There you can upload the content and not worry about it slowing down your own website.
Some popular choices include
Kajabi
Kajabi offers email marketing along with course creation, but it tends to be a little more expensive because of all the bells and whistles.
Teachable* and Thinkific* are similar course options with more custom options. It makes uploading content to the course pretty easy. Thinkific has more customization than Teachable* but less than Kajabi. The price is lower though.
Teachable and Thinkific have FREE plans if you want to try them before you sign up.
Teachable offers numerous resources on how to market yourself with webinars and tutorials.
Podia
Podia also is one that is a course creation tool that is similar to the platform Teachable.
Alternatively, If you're looking to host the course on your own website you can use something like Memberpress*. This is like Kajabi as it has all you need for a course but it would be hosted on your own site. So you would need to set up hosting for this new course site.
It's a great option if you are looking to avoid restraints from 3rd party platforms.
You would also need to pay an annual fee that comes out to less than the monthly cost of the others.
The downside is you would need the bandwidth on your website or create a new site.
*This is my affiliate link, this means that I will earn a percentage of any sales, at no extra cost to you. Learn more in our disclosure statement.
---
Resources For Finding Nutritional Handouts
RD2RD
Looking for nutrition resources but don't have the time to create documents? RD2RD has got you covered!
Do you scour listservs or social media group archives for a colleague that might have a resource to share?
Those days are over.
Meet RD2RD. With just a few clicks, you can search and purchase essential resources created by your peers.
On RD2RD you can find that perfect presentation or handout in the time it takes to click, purchase, and instantly download
---
Nutrition Resources to Make Extra Income
Make $$$ with RD2RD!
Do you have presentations, handouts, and more sitting in your file storage that could be earning you money?
RD2RD allows you to put your work to work and create passive income selling your digital goods.
Signing up to be a vendor is FREE and your custom store URL showcases your items and makes it easy to share and promote product sales.
Create a product with just a simple submission form and it is automatically added to your store.
Sales are processed securely and you receive payments to your Paypal account.
Within a month of having my documents posted, I started earning extra income.
Freelance Writing
Freelance writing is a great way to make extra income as an RD. While you can find tips online on how to become a freelancer I have found the best way to get started is by taking a course.
This will give you the skills and support your need to carry through to find clients and get jobs.
Three great resources are:
Ana Reisdorf also offers a 1:1 consulting call* if you're looking for more specific help.
Affiliate Marketing
Affiliate marketing is a type of marketing in which companies will pay you a commission for selling products and services on their behalf.
For example, if you have a product or service that you like to recommend to patients you can sign up to be an affiliate of that company and have your clients pay for it through your link or with a special code.
The company will then give you a commission on that good or service.
This is a great way to make extra income.
If you're wondering how to get started with affiliate marketing all you need to do is first think about products you like to recommend and see if the company has an affiliate program.
You just need to Google the company's name and the words "affiliate program."
Then you will need to sign up to be an affiliate. There are also networks that house many affiliate programs. They include the following:
If you want a full walk-through of how to implement affiliate marketing I highly recommend checking out professional blogger Cate Rosales' Affiliate Marketing Simplified Course*. It's been super helpful to me.
*This is my affiliate link, this means that I will earn a percentage of any sales, at no extra cost to you. Learn more in our disclosure statement.