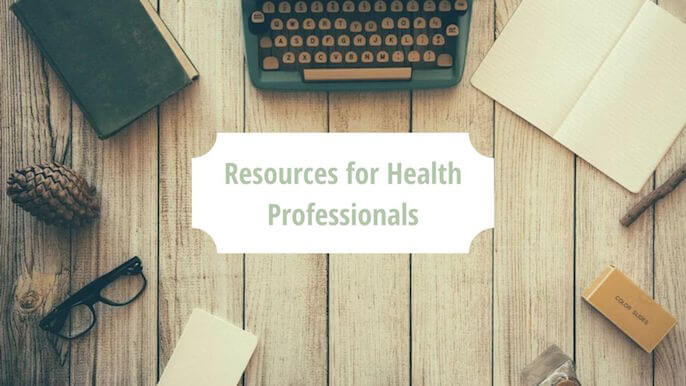 Get Help with these Business Resources
Entrepreneurship can be an overwhelming experience. Looking to others for inspiration has helped me to keep going forward in my business.
This area offers resources and programs for starting an online business as well as scaling your private practice.
Read on for the best resources to help you excel at your profession or build your own thriving practice!
The Unconventional RD Bootcamp

Erica Julson and her The Unconventional RD Bootcamp courses have been so helpful in building my online business.
The TURD community is a virtual community for dietitians and nutritionists who want guidance and support in building a successful online business.
The Unconventional RD bootcamp courses offer insight into how to start an online business from scratch.
The TURD courses take you step-by-step on how to
Using the tactics in these courses I've been able to garner 80% of traffic from Google alone!
The best thing about the TURD courses is you have access to them for life and you can get between 23 and 24 CEU's per course!
Have a question along the way?
Ask Erica in the private Facebook community.
Not sure which course you want?
Get a 15% discount when you buy all 3 courses together in the TURD bootcamp bundle
HOW DOES IT WORK?
Join the community and gain access to online training, implementation roadmaps, and support from your peers.
They're NOT just throwing more information at you. (Cause there's already enough of that on the internet, right??) They want to help you TAKE STRATEGIC ACTION and actually move the needle in your business.
They've got step-by-step guidance, screen sharing tutorials, and advice from other RDs who have DONE IT!
All course are available for self-study to be done on your own time and pace
Get up to CEUs for completing the courses!
Learn more about the Unconventional RD Bootcamp
---
The RD Entrepreneur Symposium
Offered only 2x a year, it's a massive, multi-expert platform that brings together all the moving parts of running and building a nutrition business.
This is your one-stop destination for all things nutrition business and nutrition entrepreneurship.
From marketing to social media, sales funnels to business strategy.
Each symposium brings together a unique set of nutrition business experts that show you exactly how they run a successful business. (Plus earn CEUs!)
Learn More About the RD Entrepreneur Symposium
---
Find Dietetic Resources & Make Money with RD2RD

Looking for nutrition resources but don't have the time to create documents?
RD2RD has got you covered!
What if you could find that perfect presentation or handout in just a few clicks, purchase and instantly download? Do you spend your valuable time searching the internet for the perfect client education tool or presentation?
Do you scour listservs or social media group archives for a colleague that might have a resource to share?
Those days are over.
Meet RD2RD. With just a few clicks, you can search and purchase essential resources created by your peers.
On RD2RD you can find that perfect presentation or handout in the time it takes to click, purchase, and instantly download
Make $$$ with RD2RD!
Do you have presentations, handouts, and more sitting in your file storage that could be earning you money?
RD2RD allows you to put your work to work and create passive income selling your digital goods.
Signing up to be a vendor is FREE and your custom store URL showcases your items and makes it easy to share and promote product sales.
Create a product with just a simple submission form and it is automatically added to your store.
Sales are processed securely and you receive payments to your Paypal account.
Within a month of having my documents posted, I started earning extra income. Become a vendor today.
Learn more about buying and selling on RD2RD
---
The Nutrition School
Want to start your own business, but don't know where to begin? Keri Glassman's The Nutrition School has been a big help to me in how to start a private practice.
Get access to the celebrity dietitian in her private Facebook group as well as a ton of other great resources!
Are you an RD? The best thing is you can get 12 CEU credits when you complete the program.
Get More Information on the Nutrition School
---
Freelance Writing for the RD Course & Writing Guide
Want to bring in some extra income?
Freelance writing is a great way to make money from home.
Let Ana Reisdorf help you with her Freelance Writing for the RD Course
Ana has been working full time as a freelance nutrition writer for over 5 years. It is her passion to help YOU achieve your career goals as an RDN through freelance writing.

Now its time for a full 6-week course, where you will get step by step guide how to make freelance nutrition writing your "thing."

This course is focused on people who want to write for CLIENTS, not those who want to write exclusively for magazines.
This is the most effective way to help you make money with freelance health and nutrition writing.
This program is so helpful and has been a way for me to bring more income into my practice
It is her passion to help YOU achieve your career goals as an RDN through freelance writing.
Learn how to make income in this full 6-week course.
Ana will personally walk you step by step into how to make freelance writing your "thing."
This October Ana will be running the course live with time to ask questions in person.
The course includes the following:
Weekly video modules to help walk you through every step to building your writing business
Where to find freelance writing clients
How to figure out what type of writing you want to do
How to pitch correctly and to the right person
Everything about Upwork and how to land REAL jobs with the platform.
How to price your work
How to manage your schedule and client demand
This course has also been pre-approved for 8.5 CEUS
Learn more about Ana's Freelance Writing Course
If are reading this and the October 12th has passed you can still get some great resources in the meantime you can check out her Guide to Freelance Writing as an RDN.
---
The NJ Nutrition Job Board
Are you a nutrition or fitness professional in NJ looking for a new job?
Get weekly job listings delivered to your inbox.
Get more details on the NJ Nutrition Job Board
---
Personalized Job Search
Tired of wading through the job postings to find the perfect position?
I am now offering a more dedicated job search! I will work 1-on-1 with YOU to find the job you want!
Learn more about the Personalized Job Search
Flywheel is a Most Helpful Website Hosting Service
I use Flywheel for all of my website hosting. They have impeccable customer service and are always available to help you with anything you may need.
Being a WordPress dedicated host they are great for anyone who is starting out or working on a WordPress hosted site.
They provide reliable services available 24/7 to ensure your website runs smoothly.
They also offer free mitigation so moving your site to a new host will be no hassle at all. They have a number of different plans to meet your level of business.
Just starting out? Get the tiny plan for just $15 per month with up to 5,000 monthly visits, 5GB disk, and 50GB bandwidth.
You will also get 2 months FREE!
Learn more and get Flywheel HERE.
*This is my affiliate link, which means that I will earn a percentage of any sales, at no extra cost to you.